Samuel Nakaoka the Second
AKA Sailor Redmoon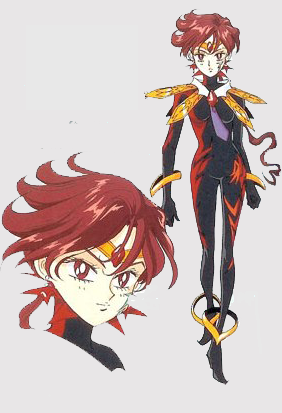 | | |
| --- | --- |
| Title | Reincarnated Sailor |
| Nickname | {{{nickname}}} |
| Fullname | {{{fullname}}} |
| Real Name | Samuel Nakaoka the Second |
| Other Name | {{{Other Name}}} |
| Gender | Unknown |
| Age | {{{Age}}} |
| Birthdate | June 1, 1991 |
| Height | {{{Height}}} |
Professional Status
Nationality
{{{nationality}}}
Birthplace
Unknown Isle
Debut Place
{{{first appearance in}}}
Current Place
{{{now in}}}
Race
Human
Occupation
{{{occupation}}}
Speciality
{{{speciality}}}
Hobby
{{{hobby}}}
Language
English
Japanese
Team
{{{team}}}
Transformation & Powers
| | |
| --- | --- |
| Current Henshin | Sailor Transform! |
| Other Henshin | Singular, Transform! (initial) |
| Special Henshin | Sailor, Transform! |
| Powers | {{{powers}}} |
Relatives
| | |
| --- | --- |
| Brother | N/A |
| Sister | N/A |
| Mother | Reinzuya Nakaoka Joo |
| Father | Samuel Nakaoka the First |
| Team-mates | {{{team-mates}}} |
| Others | {{{others}}} |
Sailor Redmoon is the Sailor Scout form of Samuel Nakaoka the Second.
Pre-ZEXAL
Edit
PR: Sailor Moon S
Edit
When Samuel Nakaoka touches Amara's breasts who revealed to be a girl, she angrily transform Singular Rider S into Sailor Scout.
Post-ZEXAL
Edit
Despite to Reginald's death in hands by an angered Samuel Nakaoka for killing Nagisa, he still used his Sailor Scout form in order to tortures Kumon Kai.
Because of Samuel Nakaoka's anger and guilt, Amara will not accept to protect his wife and Sailor Scouts will never accept their apology and decide to take away Sailor Scout form.